Product details description
New type crawler tractors

Currently, environmental protection has been a knotty problem for many countries. As an environmentalist, we employ the diesel engine produced from British technology for the 100-130HP crawler tractor, featuring large torque, powerful overload capacity, and energy conservation.
1. The (6F+2R) gear box with goggle shift sleeve contributes to improving the reliability, and reducing operating force of the chain-track tractor .
2. In order to improve the service life of the product, we equip the main clutch with 14 friction plate with damping spring.
3. The steering clutch made of new frictional material extends the life cycle of the 100-130HP crawler tractor. Moreover , the optimization of the transmission structure enhances the reliability of our agricultural crawler tractor.
4. With humanized design for the operating mechanism, this range of product is manufactured with self-lubricated shaft sleeve to reduce the operating force and operating friction. The maintenance of the bulldozer is quite easy and convenient .
5. For outstanding trafficability and steering performance, our product can be installed with rubber track, as well.
6. The fully enclosed cab of our crawler tractor with push shovel can be manufactured with heating system, air condition, and audio system. The broad vision, nice appearance, and the comfortable working environment may bring user a happy mood .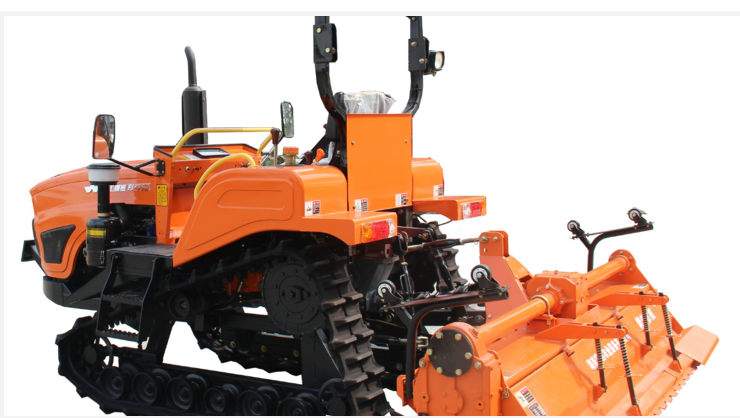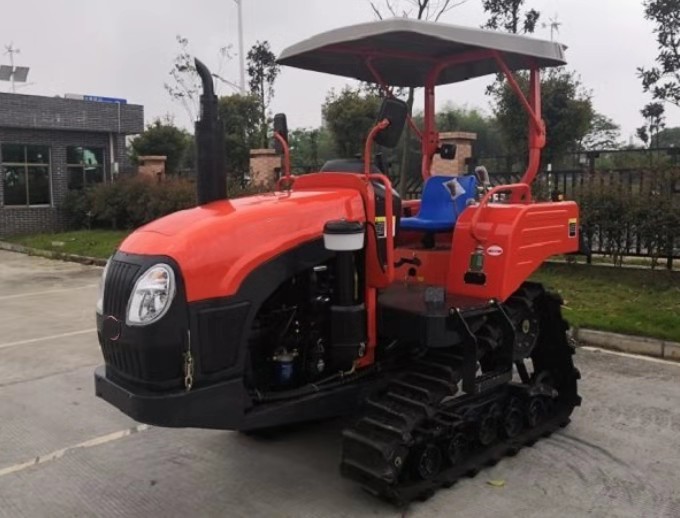 YF
-702
MODEL

YF-702

PRODUCT NAME

LIGHT CRAWLER TRACTORS

OVERALL DIMENSIONS

L*W*H

3327*1450*2400MM

WEIGHT

KG

2000

MINI GROUND CLEREANCE

mm

440

ENGINE SPECIFICATION

ENGINE MODEL

YD4ET10

ENGINE TYPE

DIESEL

RATED POWER ( KW)

51.5

FUEL

DIESEL

RATED SPEED r/min

2400

START

ELETRIC

ACCUMULATOR(V.Ah)

12*100

STEERING ,BRAKE SYSTEM

STEERING TYPE

DIFFERENTIAL

BRAKE TYPE

WET MULTI-PLATE

TRAINSMISSION SYSTEM

CLUTH TYPE

DRY-FRICTION

GEARBOX TYPE

8 GEARS FOWARD+8 GEARS REVERSE

GEAR SHIFT TYPE

HAND

TRAVELING SYSTEM

FRAME TYPE

RIGID FRAME

TRACK

PITCH*PITCH NO.*WIDTH

90*51*400

RANG OF TRANSMISSION

16 GEARS

TRAVELING SPEED km/h

ADVANCE

LOW(km/h)

HIGH(km/h)

FIRST GEAR

0.936

4.140

SECOND GEAR

1.368

6.084

THIRD GEAR

2.196

9.900

FOURTY GEAR

2.880

12.960

TRAVELING SPEED km/h

REVERSE

LOW(km/h)

HIGH(km/h)

FIRST GEAR

0.720

3.726

SECOND GEAR

1.080

4.824

THIRD GEAR

1.728

7.848

FOURTY GEAR

2.304

10.296

WORKING DEVICE

OIL PUMP MODEL

CBN310

TILLING DEPTH CONTROL

HEIGHT ADJUSTABLE

BORE*STROKE mm

100*60

SUSPENSION TYPE

POSTPOSITION3-POINT LINKS,CATEGORY I

PTO SHAFT TYPE

INDEPENDENT TYPE

PTO SHAFT SPEED r/min

720/1000

PTO SHAFT ROTATION DIRECTION

CLOCKWISE(FACE THE SHAFT)

NUMBER OF SPLINE FOR PTO SHAFT

8

SPLINE SIZE FOR PTO SHAFT mm

38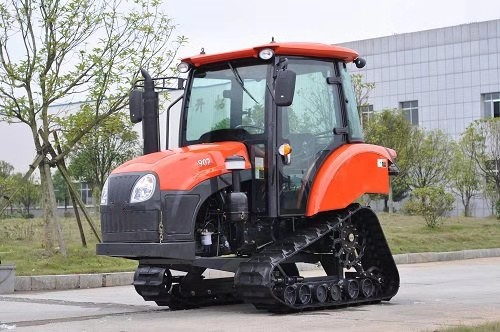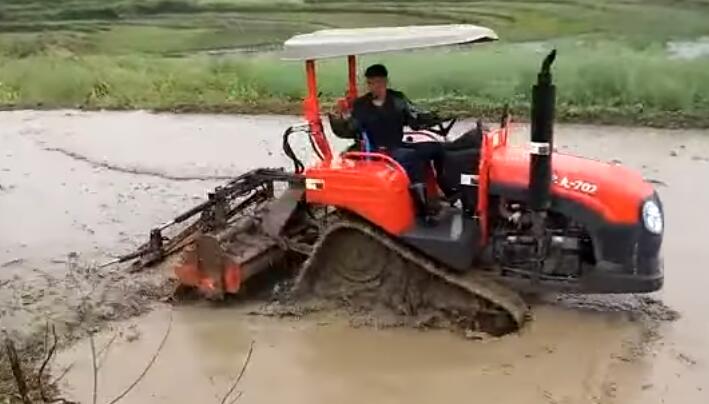 GOOD SERVICE AlWAYS WORTH TRUSTING !

E-mail: yanyuqiang1216@163.com

Tel&Whatsapp: +8615095208459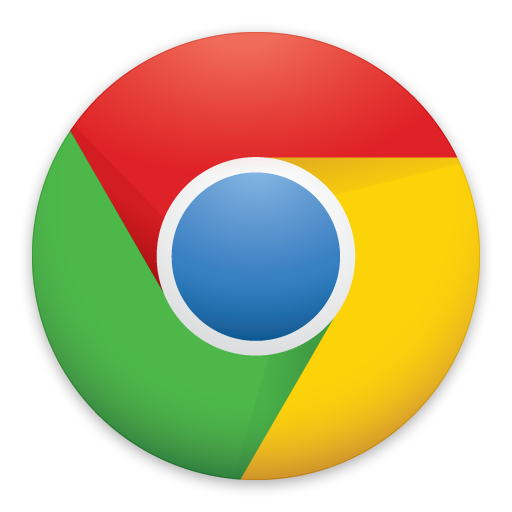 www.odagr.com